Bumatech Bursa Machine Technologies Fairs 2019
12.04.2021
BUMATECH Bursa Machinery Technologies Fair was held on November 28 - December 1 at Tüyap Bursa International Fair and Congress Center.
BUMATECH which brings together all manufacturer of the Turkish industry and which is the biggest fair in the region, organized simultaneously in Tüyap Bursa International Fair and Congress Center between November 28 - Decmeber 1, 2019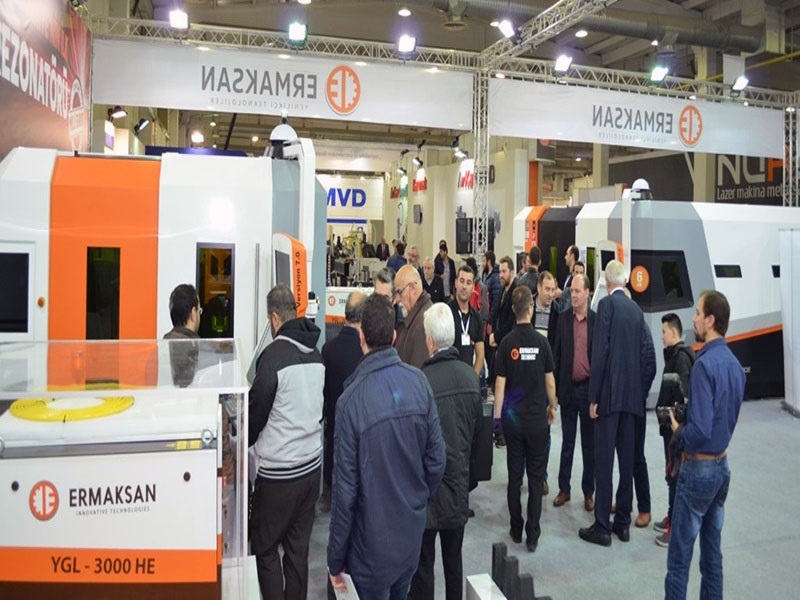 Final technology sector in Turkey 's showed that everyone has a say in the world. Companies;
• Metal, Sheet Metal Working Machinery
• Tool, Lathes
• Metal Injection, Mold, Parts, Pipe Processing Machinery
• Presses
• Saws
• Laser Cutting Machine
• Machine Elements; Connection, Sealing Elements
• Gear, belt chains
• Factory Equipment
• Conveyor Belt Systems
• Storage Stacking System and Equipment
• Cranes
• Automation Systems and Software
• Cad cam
• Quality Control, Measuring Instruments
• Hydraulic - Pneumatic Systems
• Compressors
• Welding, Cutting Technologies and Machines
• Drill, Holder, Cutting Tools
• Workshop Equipment
• Technical Hardware and Hand Tools
• Supply Industry Equipment and Supplies
• Coolants and Oils
• Mineral oils
• Related Raw Materials and Chemicals
• Occupational Safety Equipment
• Associations and Press
Companies made presentations in many sectors including other products. BUMATECH Bursa Machinery Technology Fair, where visitors showed great interest, was very productive and crowded.
http://bursamakinefuari.com/
AAG MAKİNA BASINÇLI HAVA SİSTEMLERİ İNŞ. SAN.VE TİC.LTD.ŞTİ. (www.aagmakina.com) , ABK TEKNİK İMALAT MÜHENDİSLİK ÇÖZÜMLERİ LTD. ŞTİ. (www.abkteknik.com), AFRAN ENDÜSTRİYEL MAK. VE MÜH.SAN.TİC.LTD.ŞTİ. (www.afran.com.tr), AHMET ELMALI DIŞ TİCARET LTD.ŞTİ. ( www.elmali.com.tr ), AKG TERMOTEKNİK SİSTEMLER SAN. VE TİC.LTD.ŞTİ. (www.akg-turkey.com), AKPINAR REDÜKTÖR MOTOR MAK. SAN. TİC. LTD. ŞTİ. (www.akpinarmotor.com), AKYAPAK MAKİNA SANAYİ TİCARET A. Ş. (www.akyapak.com), ANERKA MAKİNA SAN. VE TİC. LTD. ŞTİ ( www.anerka.com ), APEX METAL VE AĞAÇ İŞL. SAN. VE TİC. LTD. ŞTİ. (www.hommemakina.com) , B.S.M. BURSA SEVİNÇLER MAK. SAN. VE TİC. LTD. ŞTİ.(www.bsmmakina.com.tr), BAYKAL MAK. SAN. VE TİC. A. Ş.(www.baykal.com.tr), BEKA - MAK MAKİNA SANAYİ VE TİC. A. Ş.(www.bekamak.com), BEND - MAK MAKİNA SAN. VE TİC. A. Ş. (www.bendmak.com.tr), BERKA KALIP APARAT OTOM.MÜH.SAN.VE TİC.LTD.ŞTİ. (www.berkamakina.com.tr), BİLGİNOĞLU ENDÜSTRİ MALZ. SAN. TİC. A.Ş.(www.bilginoglu-endustri.com.tr), BİLKO BİLGİSAYAR OTOMASYON VE KONTROL A.Ş.(www. bilko.com.tr), CESURBEND MAK. YED. PAR. İTH. İHR. SAN. TİC. LTD. ŞTİ. (www.cesurbend.com), CKB MAKİNA KALIP SAN. TİC. LTD. ŞTİ.(www.ckbmakina.com.tr), D. ÖZEN MAKİNA HIRDAVAT VE NALBURİYE SAN. TİC. LTD. ŞTİ. ( www.ozenmakinabursa.com), DALGAKIRAN MAKİNA SAN. VE TİC. A.Ş. (www.dalgakiran.com), DENER MAKİNA SAN. VE TİC. LTD. ŞTİ. (http://dener.com/), DİRİNLER MAKİNA SAN.VE TİCARET A.Ş.(www.dirinler.com.tr), DİSPA DÖKÜM MAKİNA PETROL SAN. VE TİC. LTD. ŞTİ. (www.dispamakina.com), DURMAZLAR MAKİNA SAN. VE TİC. A. Ş.(www.durmazlar.com.tr), DURO MAKİNA KALIP SAN VE TİC LTD ŞTİ (www.duromakina.com.tr), ELMALI MAKİNA SANAYİ VE TİCARET LTD. ŞTİ.(www.elmali.com.tr), EMİN MAKİNA VE KALIP EMİN YILMAZ ( www.eminmakinakalip.com), ERMAKSAN MAKİNA SAN . VE TİC. A. Ş. (www.ermaksan.com), FAMAK MAKİNA - CEMAL ASLITÜRK (www.famakmakina.com.tr),FBC YAYINCILIK SAN. VE TİC. LTD. ŞTİ. (www.metalsandergisi.com), GNC CNC MAKİNA TEKNOLOJİLERİ LTD. ŞTİ.(www.gncmak.com), GÖKMASAN GÖKAY MAKİNA SANAYİ VE TİCARET LTD. ŞTİ.(www.gokmasan.com), HİDROLİKSAN HALİM USTA HİDROLİK PRES İML .SAN. TİC.LTD.ŞTİ. (http://www.hidroliksan.com), HÜRSAN HİDROLİK PRES VE TAKIM TEZGAHLARI SAN. VE TİC. A. S. (www.hursanpres.com.tr), ISI-TAN ISITMA SOĞUTMA YEDEK PARÇA MAKİNA SAN. TİC. LTD. ŞTİ. www.isitan.com, İĞREK MAKİNA SANAYİ VE TİC. A. Ş. (www.igrek.com.tr), İLERİ TEKNİK MAKİNA SAN. VE TİC. LTD. ŞTİ.( www.ileriteknik.com), KAHRAMANSAN TEKNOLOJİ - ABDULLAH KAHRAMAN (www.kahramansan.com.tr), KAMSAN METAL ELEKT. MAK. SAN. VE TİC. LTD. ŞTİ. (www.kamsanmakina.com) , KAR METAL SAN. VE TİC. LTD. ŞTİ. (www.karmetal.com.tr), KARAGÖZ 2. EL MAKİNA HURDA TİCARETİ -ALİ BAYSAN ( www.bursakaragozmakina.com), KARMAK MAKİNA - GÜRKAN KARADENİZ (www.karbend.com), KESMAK MAKİNA SAN. VE TİC. LTD. ŞTİ. (www.kesmak.com), KESTAŞ BROŞ TIĞLARI İMALAT SAN. VE TİC. A.Ş. (www.kestas.com.tr), LAZERMİK KAYNAK VE MARKALAMA SAN. VE TİC. LTD. ŞTİ. (www.lazermik.com), LİVMAK MAK. MÜH. İTH. İHR. SAN. VE TİC. LTD. ŞTİ. (www.livmakina.com), LOY - MAK MAKİNE SAN. TİC. A. Ş.(www.loyalmakina.com) MEGA MACHINERY TRADE END. MET. MAK. SAN. VE TİC. LTD. ŞTİ. (www.megamachineturkey.com), MGG OTOMOTİV PAZARLAMA ANONİM ŞİRKETİ (http://mggmakina.com.tr ), MİKRON CNC TAK. TEZ. MÜH. BİL. TAS. PRO. SİS. TİC. LTD. ŞTİ. (www.mikroncnc.com), MİLTAŞ KESİCİ TAKIM HAVACILIK VE SAVUNMA SAN. TİC. LTD. ŞTİ. (www.miltas.com.tr), MVD İNAN TAKIM TEZGAHLARI SAN A.Ş.(www.mvd.com.tr), NİK MAKİNA SAN. TİC A.Ş.( www.akdenizmakina.com.tr), NUKON LAZER MAKİNA METAL SAN. VE TİC. A. Ş. (www.nukon.com.tr), NÜMERİK MÜH. OTOMASYON MAK. SAN. VE TİC. LTD. ŞTİ.( www.numerikotomasyon.com), OMEGA TAHIL TEKNOLOJİLERİ VE DIŞ TİC. PAZ A.Ş. (www.omegatech.com.tr), ÖNİŞ MAK DIŞ TİCARET LİMİTED ŞİRKETİ (www.onismak.com.tr), PANZER MAKİNA TİCARET ÖZGÜR ÜNAL (www.panzerkenet.com), MEGA MACHINERY TRADE END. MET. MAK. SAN. VE TİC. LTD. ŞTİ. (www.megamachineturkey.com), MGG OTOMOTİV PAZARLAMA ANONİM ŞİRKETİ (http://mggmakina.com.tr ), MİKRON CNC TAK. TEZ. MÜH. BİL. TAS. PRO. SİS. TİC. LTD. ŞTİ. (www.mikroncnc.com), MİLTAŞ KESİCİ TAKIM HAVACILIK VE SAVUNMA SAN. TİC. LTD. ŞTİ. (www.miltas.com.tr), MVD İNAN TAKIM TEZGAHLARI SAN A.Ş.(www.mvd.com.tr), NİK MAKİNA SAN. TİC A.Ş.( www.akdenizmakina.com.tr), NUKON LAZER MAKİNA METAL SAN. VE TİC. A. Ş. (www.nukon.com.tr), NÜMERİK MÜH. OTOMASYON MAK. SAN. VE TİC. LTD. ŞTİ.( www.numerikotomasyon.com), OMEGA TAHIL TEKNOLOJİLERİ VE DIŞ TİC. PAZ A.Ş. (www.omegatech.com.tr), ÖNİŞ MAK DIŞ TİCARET LİMİTED ŞİRKETİ (www.onismak.com.tr), PANZER MAKİNA TİCARET ÖZGÜR ÜNAL (www.panzerkenet.com), PENTA MÜHENDİSLİK VE KİMYA SAN. DIŞ TİC. LTD. ŞTİ.(www.pmks.com.tr), PETEN ENDÜSTRİYEL ÜRÜNLER PAZ. SAN. TİC. LTD. ŞTİ. (www.soya.com.tr), PLASARF PLAZMA VE LAZER İTHALAT İHRC. SAN. TİC. LTD. ŞTİ. ( www.plasarf.com), REFERANS LAZER SİSTEMLERİ İÇ VE DIŞ TİC. SAN. LTD. ŞTİ. (www.istanbullazer.net), RETA OTOMASYON YED. PARÇA MAK. HIRD. OTOMOTİV İTH. İHR. SAN. TİC. LTD. ŞTİ. (www.retaotomasyon.com.tr), ROBTEK ROBOT TEKNOLOJİLERİ SAN. VE TİC. A. Ş.(www.robtek.com.tr), RUKOSEN ABKANT VE PUNCH PRES TAK. SAN. TİC. LTD. ŞTİ. (www.rukosen.com.tr), RULMAN TİCARET İNŞ. SAN. LTD. ŞTİ. ( http://www.rulmanticaret.com.tr), SAĞLAMLAR PUNTA KAYNAK OTOM. MAK. SAN. TİC. LTD. ŞTİ. (www.saglammakina.com), SARIGÖL KONVEYÖR SİST. MAK. YEDEK PARÇA NAK. İTH. İHR. SAN. VE TİC. LTD. ŞTİ. (www.sarigolkonveyor.com), SARMAK MAKİNA KOMPRESÖR POMPA SANAYİ VE TİC A.Ş. (www.sarmak.com ), SAY-MAK MAKİNA İMALAT VE DIŞ TİC LTD ŞTİ (www.say-mak.com.tr), SCHMALZ VAKUM SAN. VE TİC. LTD. ŞTİ. (www.schmalz.com.tr), SEKTÖREL TANITIM GRUBU REKL. TİC. LTD. ŞTİ (www.sektorel.com - www.subconturkey.com ), SENTOR MAK.TİC.LTD.ŞTİ. (www.sentormakina.com) SETKOM KOMPRESÖR MAKİNA SAN. VE TİC. LTD. ŞTİ. (www.setkomkompresor.com), SEZGİN LAZER MAKİNE SAN. VE TİC. LTD. ŞTİ. (www.slm.com.tr), SEZGİNLER MAKİNA SAN. VE TİC. A. Ş. ( www.sezginlermakina.com.tr), SFA MAKİNA SAN.VE TİC.LTD.ŞTİ. (www.sfamakina.com), SIRMACI MAKİNA SAN. VE TİC. LTD. ŞTİ. (www.grafitelektrot.com), SNS PLAZMA VE KAYNAK TEKNOLOJİLERİ SAN. VE TİC. LTD. ŞTİ. (www.snsplazma.com), STEEL MAKİNA KALIP SAN. TİC. LTD. ŞTİ. , STEELORBİS ELEKTRONİK PAZARYERİ A.Ş ( www.steelorbis.com) , ŞAHİN RULMAN SAN. VE TİC. LTD. ŞTİ. (www.sahinrulman.com), ŞAHİNLER FORM METAL SAN. VE TİC. A. Ş .(www.sahinler-form.com), ŞAHİNLER METAL MAKİNA ENDÜSTRİ A.Ş. (www.sahinlermetal.com), ŞENEL ENDÜSTRİ MAKİNA VE METAL SAN. TİC. A.Ş. (www.senelmakina.com), T. Ş. T. LİFT AMORTİSÖR OTOM. YED. PAR. SAN. TİC. LTD. ŞTİ. (www.tstlift.com), TAKPA MAKİNA SANAYİ TİC.LTD.ŞTİ ( www.takpa.com), TAKSAN MAK. SAN. VE TİC. A.Ş. (http://dnr.com.tr), TAMSAN YEDEK PARÇA SAN. CEMAL VATANSEVER (www.tamsandisli.com), TAŞKUT MÜHENDİSLİK END. MAM. TİC. VE SAN. LTD. ŞTİ. (www.taskut.com.tr,www.dogacool.com.tr,www.hattech.com.tr ), TAŞMAK METAL MAKİNA SAN. TİC. LTD. ŞTİ. (www.tasmak.com.tr), TEKNİK 16 HİDROLİK PNÖMATİK ELEKT.SAN.VE TİC.LTD.ŞTİ. (www.teknik16.com), TEKNOMASYON MAKİNA MET. EL. TUR. SAN. VE TİC. LTD. ŞTİ. (www.teknomasyonyon.com), TEKTEM MAKİNA SAN VE DIŞ TİC LTD ŞTİ ( www.cleanvac.com), TESLAMAK MAKİNA METAL OTOMASYON VE SERVİS HİZ. LTD. ŞTİ. ( www.teslamak.com), TETAŞ İÇ VE DIŞ TİCARET A.Ş. (www.tetas.com.tr), TİAD - TAKIM TEZGAHLARI SAN. VE İŞ İNSANLARI DER. İKT. İŞLT. (www.tiad.org), TİTİZ MADENİ EŞYA DEMİR ÇELİK VE MAKİNE SAN. TİC. LTD. ŞTİ.(www.titizmak.com), TRİVEND3D 3D YAZICI VE PROTOTİP TEKNOLOJİLERİ - TAYFUN YAZAR ( www.trivend3d.com), TTT LAZER SAN. VE TİC. LTD. ŞTİ. (3trobot.com), TUGAYHAN MAKİNE METAL SAN. TİC. LTD. ŞTİ.(www.tugayhan.com.tr), TUĞRA MAKİNA METAL -FAHRİ TUĞRAL ( www.tugramakinametal.com), TUĞRAL DÖKÜM METAL PLASTİK SAN. VE TİC. LTD. ŞTİ.(www.tugraldokum.com), UKAR MOROVA ENDÜSTRİYEL OTO SERVİS - RAHMİ MOROVA (www.ukar.com.tr), UTKU OTOMASYON MAK SAN VE DIŞ TİC LTD ŞTİ (www.utkuotomasyon.com.tr), UZEL VİDA MAK. İMLT. MONTAJ TUNCAY VE TUNCER UZEL ADİ ORTAKLIĞI (www.uzelvida.com),VARİO HASSAS KESİCİ TAKIMLAR SANAYİ VE TİCARET LTD. ŞTİ. (www.variotools.com.tr), VEGA GRUP PLASTİK ENJEKSİYON, SERİGRAF, MAKİNE İMALATI, OTOMASYON, ELEKTRİK, GIDA SAN. VE TİC. LTD. ŞTİ. ( www.vegamakina.com), VTEKNİK OTO YAN SANAYİ MAK. YED. PAR. İMA. - VEDAT BAYAR (www.vedatteknik.com), YAVUZLAR MAKİNA SAN. VE TİC. LTD. ŞTİ. (www.yavuzlarmakina.com.tr), YILDIRIM SOĞUTMA BASINÇLI KOMPRESÖR SAN. VE TİC. A. Ş. www.yildirimsogutma.com.tr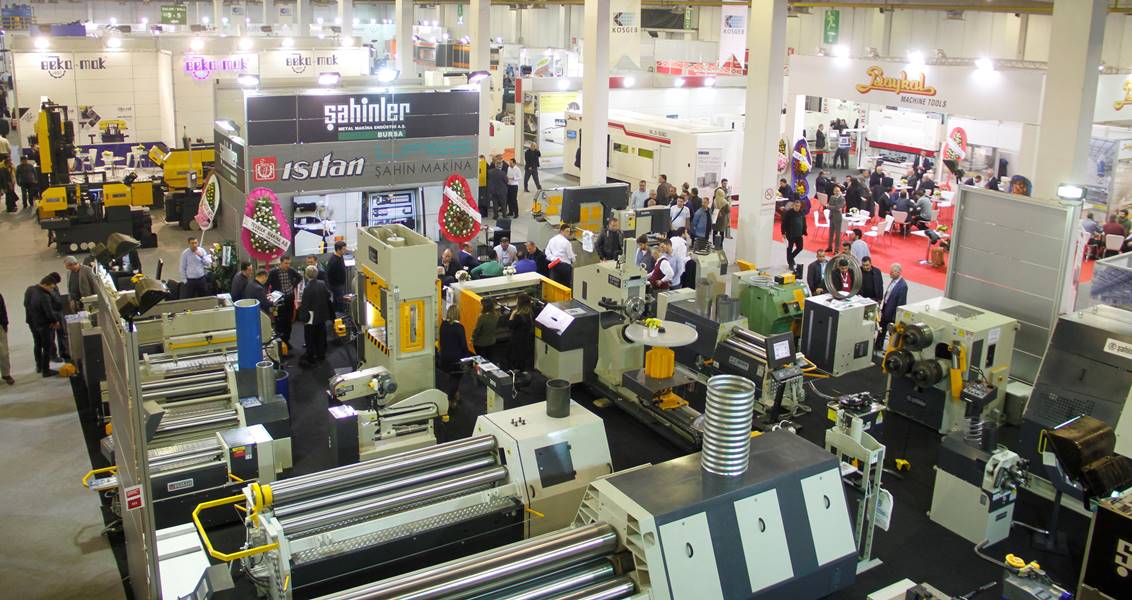 Fuar Makina, makina fuar takvimi 2019,makine fuar takvimi, makine fuar Istanbul, makina fuar stand, Izmir fuar makina, tuyap fuar makine,fuar makine, makine fuar takvimi, tüyap fuar makine, izmir fuar makine, istanbul makine fuar, bursa makine fuar,makina fuarı 2019, makine fuarı istanbul 2019, makine fuarı istanbul 2020, istanbul makina fuarı, tüyap fuar takvimi 2019, metal işleme fuarı 2019, makina fuarı izmir, ifm fuar takvimi, İstanbul tekstil fuarı 2019, Fuar takvimi, fuar stand,fuar standı, fuar takvimi Turkiye, fuar takip, fuar İngilizce, fuar alanı, fuar standları, fuar makine, makina fuar takvimi 2019, makine fuar takvimi, makine fuar istanbul,makine fuar stand, izmir fuar makine, tüyap fuar makine , fuar iş makinaları , fuar iş makinası, makine fuarları, makine al sat, makine sektörü, makine, makine imalat sektörü, makine fuarı, makine fuar, makine fuarı İstanbul, makine fuarı ne zman, makine fuarı izmir, makine fuarı 2020, makine fuarları 2020, makine fuar takvimi, makine fuarı bursa, makine fuarı almanya, bursa makine fuarı, bursa makine imalatçıları, bursa makine firmaları, bursa makine fabrikaları, makine sektörü, makine sesi, makine servisi, makine seti. makine sektörü çağrı duyurusu
Ali Süreyya KASIMOĞLU